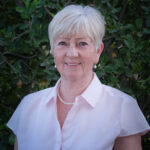 Dorothe D. Kress was born and raised behind the Iron Curtain
in East Germany. Following a degree in education, she
worked as a teacher for more than 20 years. After she applied
for marriage with an American citizen, she had to endure
harrowing experiences with the East German Secret Police,
which became the topic of some of her books.
She gained permission to emigrate to the United States in
1989, where she continued to teach. Since then, she has
published three books in German, all available at
Amazon.com, and short stories in English.
Her first novel in English, "The Risk: Love Behind the Iron", will be published in January 2022.
Learn more at https://www.ddkress.com