The third Wednesday of each month is our Speaker Meeting. For October, our speaker will be Joey Garcia. Her topic will be "The Five Bios Every Author Needs." Authors need to have a variety of bios on hand in advance of their book's publication. Learn what these five specific bios are, and how to create each one to benefit your writing goals. Joey has been featured on many shows and in many articles. Read more at www.joeyGarcia.com.
This event will take place on October 19, 2022, from 10am to noon. The public is invited.
WORKSHOP: Please bring your current bio along with a notebook and pen.
We hope that repairs to the Rose Room will be completed so that we can meet there as usual. Check this page for more information later. If not, we will post information we have posted information about our alternative location, the Barnstormer Room at the Auburn Municipal Airport at the bottom of this page.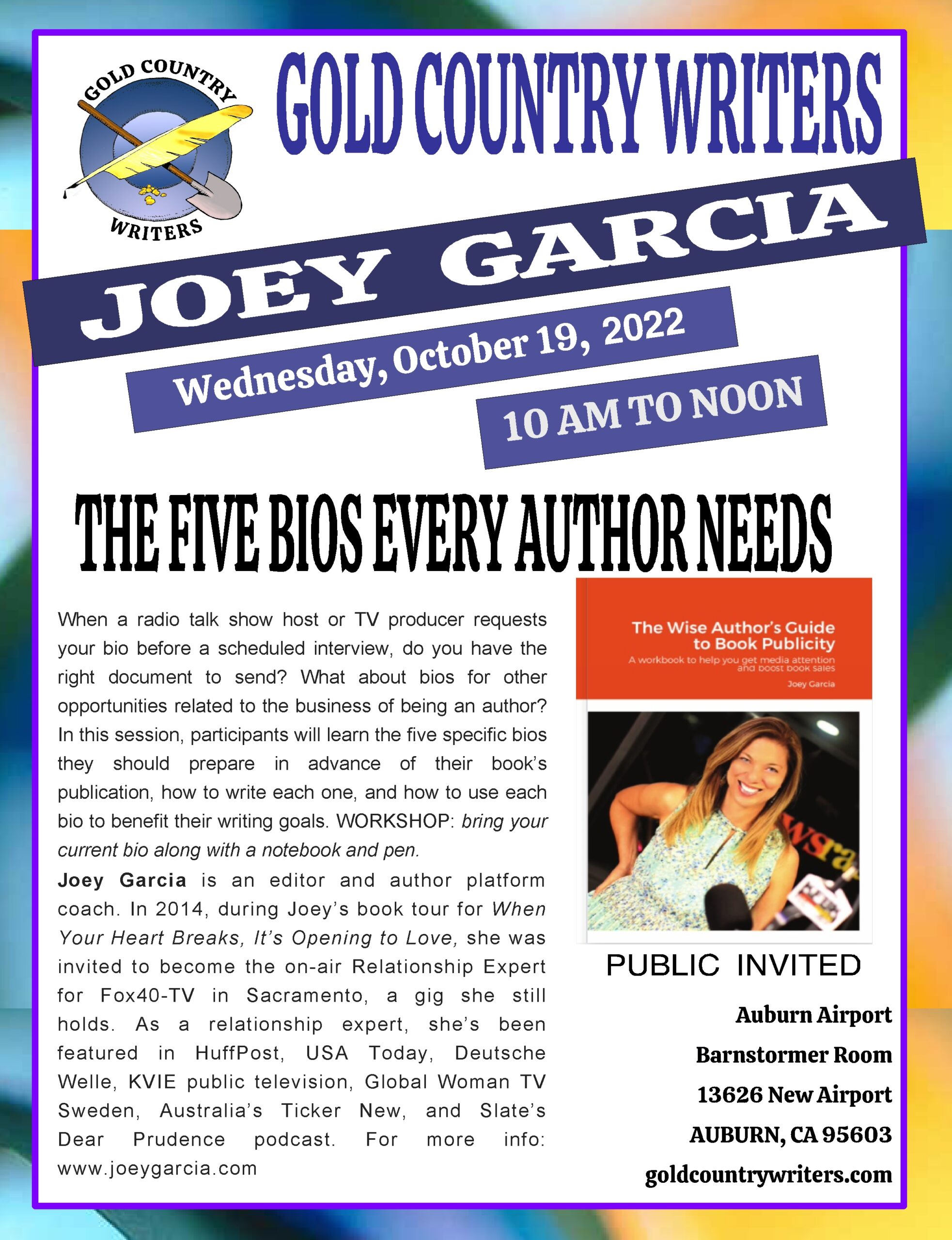 We hope to meet at the Rose Room. Check back to be sure. If the Rose Room is still under  repair, here is the info on our alternative meeting place.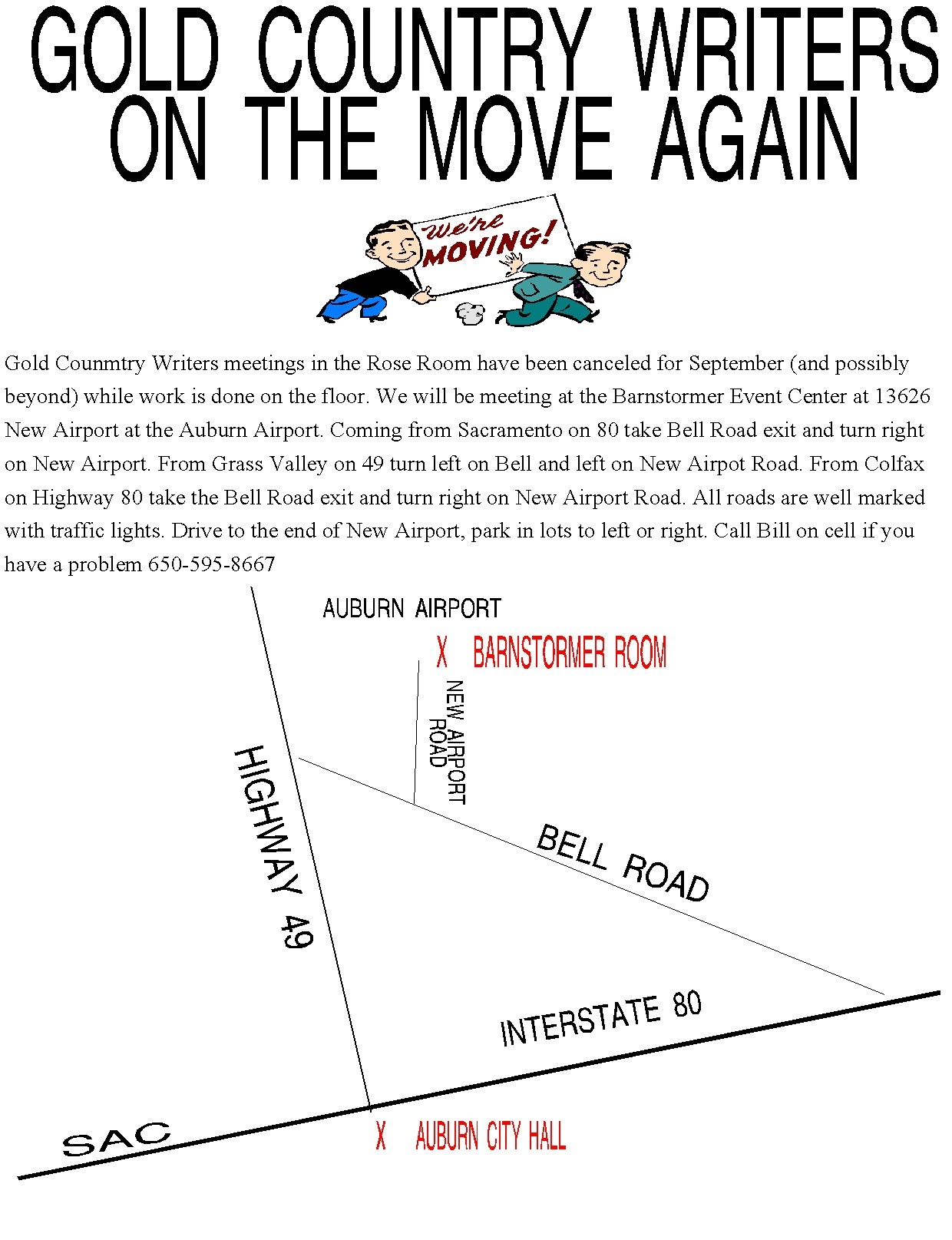 Auburn Airport – Barnstormer Room
Auburn Airport*
Barnstormer Room
13626 New Airport Road
Auburn CA 95602
*Location Change
(from Auburn City Hall, about 5 miles)
Directions—
-Bell Road to New Airport Road
-Drive to End of New Airport Road 
-Park in Parking Lots to Left or Right
-Barnstormer Room is in Building on Right
-Enter Building from Left – follow GCW signage, towards "Welcome to Auburn Airport" sign, turn Right for Entrance
From Auburn City Hall: take 49 toward Grass Valley, turn Right onto Bell Road, and turn Left onto New Airport Road.