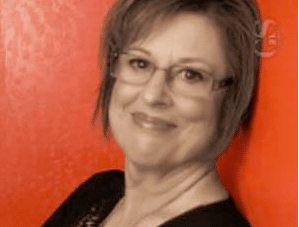 Since she was a child June Gillam has enjoyed putting her thoughts down on paper, first in diaries, then poetry and journals before venturing into writing and a career as a professor.
Gillam has written five books, the latest of which came out in July. "House of Eire" It immerses her main character, Hillary Broome, in a haunting journey to Ireland researching her ancestors.
"At first, it was just self-expression," Gillam says. "The reason I love writing is I love the feeling I get when I am writing. It's like being in another world, a special, magical quality like it comes from nowhere else."
To Gillam, writing feels like playing an organ as she savors the feeling of the rhythm. The Auburn-based author has taught full-time as an English professor at San Joaquin Delta College in Stockton.
Now on a reduced schedule, she teaches three classes online, creative writing of fiction, world literature and studies in fiction. She plans to retire next May and has given various writing workshops and presentations in the Central Valley.
Gillam concentrates on suspense novels, trying to explore what turns ordinary people into killers. She says in her writing she explores the motivation that gets people off on the wrong track.
"Villains are all ordinary people that went wrong," Gillam says. "I am trying to explore how that happens. It is sort of a 'cozy thriller'. We know who the bad guys are but we don't know how they keep getting away with it."
Gillam's main character in her novels, Hillary Broome, is a reporter and ghost writer turned investigator.
"She's the one who tries to save the day," Gillam says.
In her 2013 novel "House of Cuts" Broome's articles on grisly murders in a superstore catapult her byline from just the region into the national limelight and threaten to expose a secret that could ruin her career as well as bring her to a crazed killer's attention.
In her 2015 novel "House of Dads" Hillary is caught in a network of jealousy, greed and secrets and forced to investigate foul play from disgruntled homeowners, mortgage bankers and family members spiraling into homicidal madness.
Her next book, "House of Hoops" is due out in 2017. Hillary gets tangled up in more than hoops and nets by some shady characters who don't play by the rules in faraway places like Mumbai and Hawaii.
In 2003, Gillam earned her doctorate from the California Institute for Integral Studies in San Francisco. She just finished a two-year online program in novel writing from Stanford University. She has bachelor's and master's degrees in English from Sacramento State University.
Gillam's books are available at her website: www.junegillam.com. The paperback and ebooks are also available at Amazon and barnesandnoble.com plus at Audible.com for the audiobooks.
The link to the recent Kirkus review of House of Eire is:
https://www.kirkusreviews.com/book-reviews/june-gillam/house-eire/
Contact her  at www.junegillam.com by leaving a Comment there.