Gold Country Writers will be meeting at the Barnstormer Room at the Auburn Airport for a time. The change is because of water remediation in the Rose Room at City Hall. Thanks to Frank Nissen, here is a map to help you find the Barnstormer Room. Address and directions are below the map.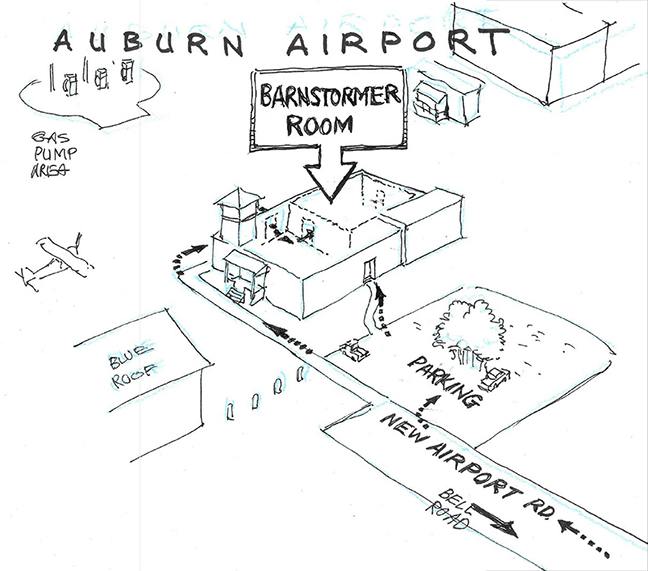 Address: Auburn Airport – Barnstormer Room
Auburn Airport*
Barnstormer Room
13626 New Airport Road
Auburn CA 95602
*Location Change
(from Auburn City Hall, about 5 miles)
Directions—
-Bell Road to New Airport Road
-Drive to End of New Airport Road 
-Park in Parking Lots to Left or Right
-Barnstormer Room is in Building on Right
-Enter Building from Left – follow GCW signage, towards "Welcome to Auburn Airport" sign, turn Right for Entrance
From Auburn City Hall: take 49 toward Grass Valley, turn Right onto Bell Road, and turn Left onto New Airport Road.