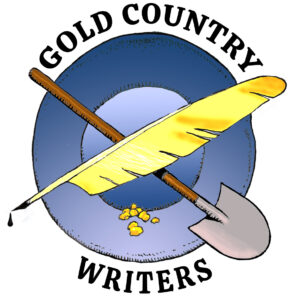 This resources section is intended as a toolkit for writers. It contains information to help you write your story, book, poem, or article; to prepare it for publishing; to find a publisher; and to market it once it has been released. These pages include the names of people who can help you edit your material, can read and review it, and can help publicize or place it. Their names have not been collected from lists; they have been recommended by members who have personally worked with those named.
This is a work in progress! We need members' recommendations for individuals with whom the members have worked and can endorse.  Please email your recommendations to GoldCountryWriters1849@gmail.com.
While we update these listings regularly, it is recommended to contact the listing itself for the most recent information.
Here are the sections of resources included.


Books About Writing 
(Recommended by Members)
Wristband Express – Great Resources for Writers
Many thanks to Emma from the Bay Minette Girl Scout Troop in Alabama, for bringing this great website to our attention! And thanks to Troop Leader Michelle Bass who guided her Girl Scouts to our website for help both in earning their Novelist badges and also in learning about writing their very own works of fiction.

This list is provided for information only. Inclusion in this list does not imply endorsement by Gold Country Writers. If you would like to recommend any changes, such as additions, deletions, updates or corrections, please email goldcountrywriters1849@gmail.com.