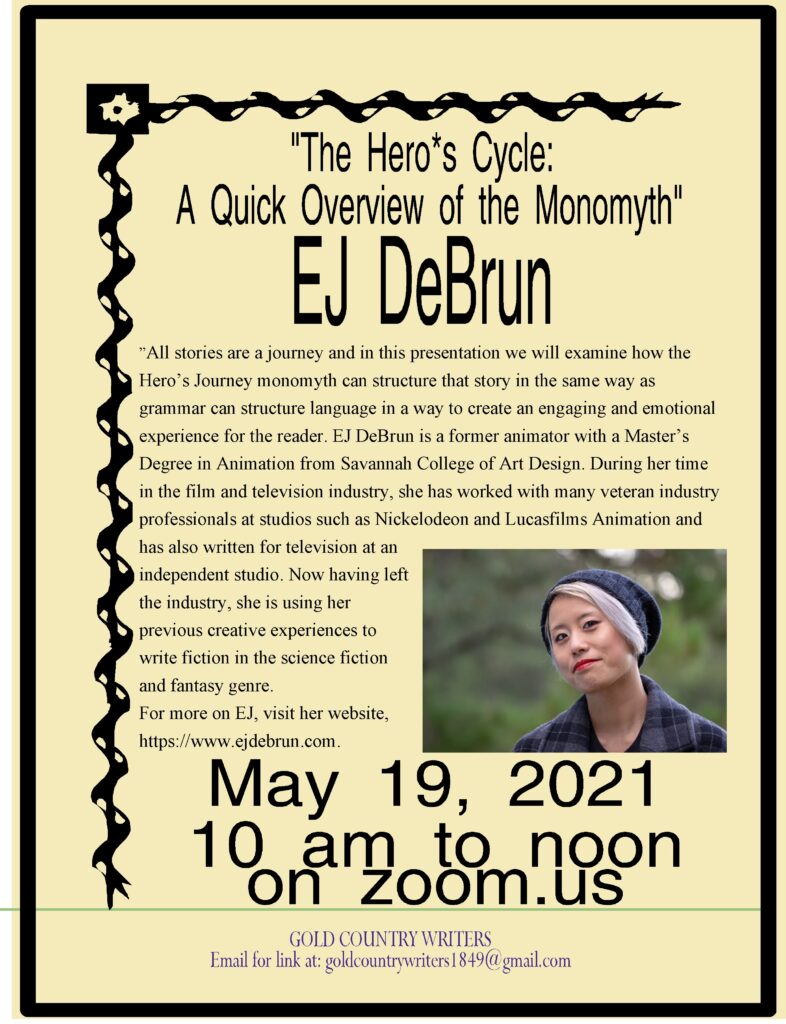 Past Events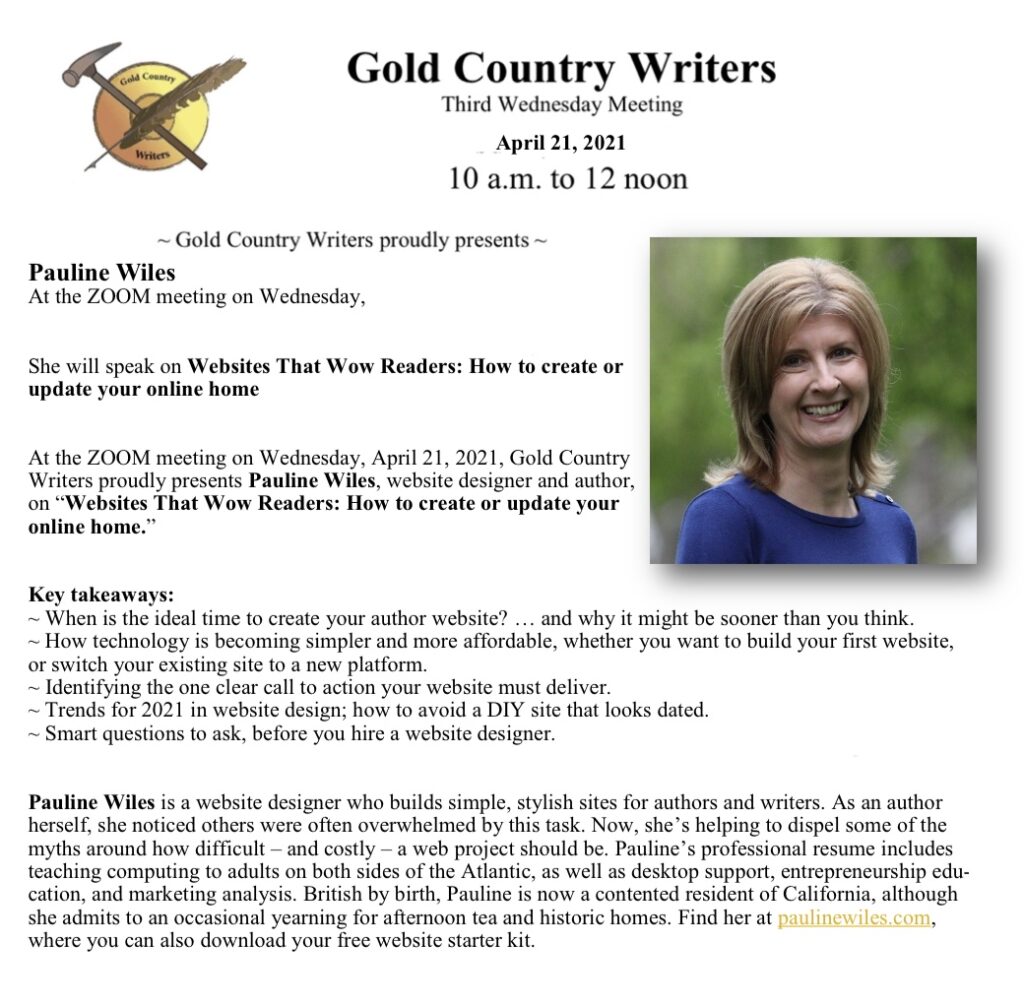 Message from the GCW President: Susan Korn
Spring is peeking her head out to see if winter is gone by blooming yellow daffodils, white narcissi, and the pale blue of the rosemary buds on the bushes. Such a beautiful time of year with new beginnings for all of us.
The month of March has five Wednesdays, therefore, another GCW Event is being planned as I write this message to you. In 2020 we called GCW "Staying Alive and Thriving."
Well, we made it through, and now in 2021 it is about "Thriving."
Therefore, Spring is in the air and we will have a GCW "Thriving…Getting to Know You" event celebrating all the authors who published books this past year.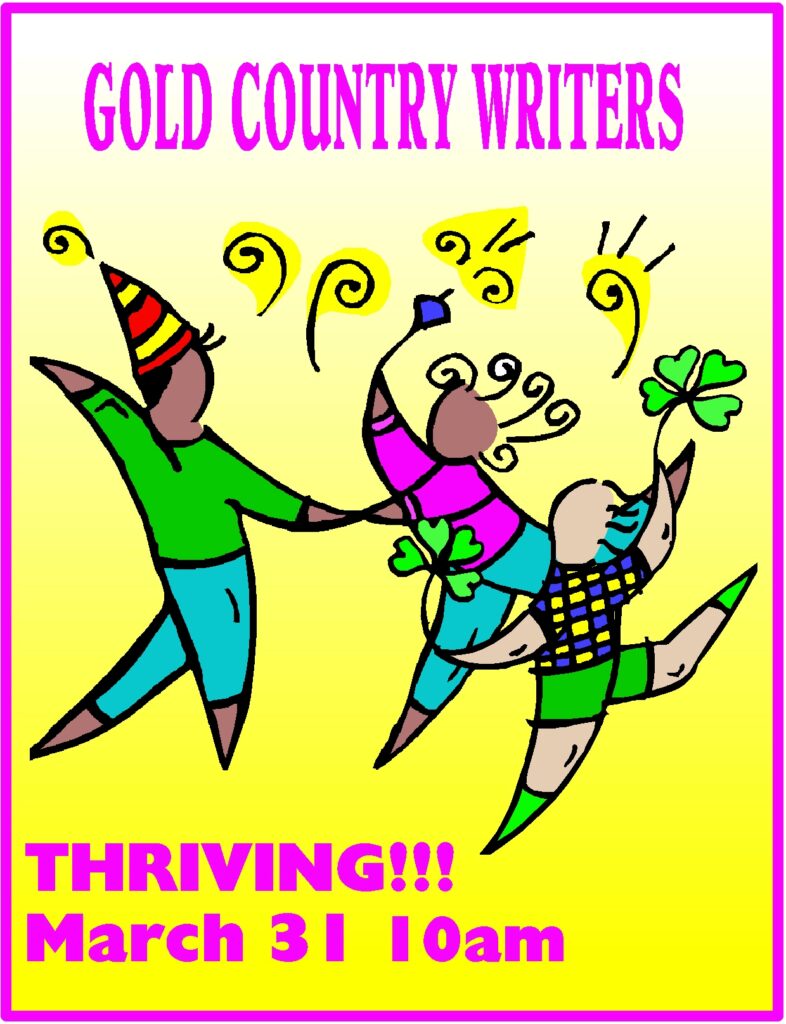 We will al-so be introducing and getting to know our new members and learn about their interests.
Hopefully, the weather will be good and we can have a Park Celebration.
We will have to wait and see.
February 17, 2021
Second Annual GCW Poetry Awards
Although Covid- 19 prevents us from throwing a real party, this mostly virtual event still promises to be the highlight of our yearly calendar.
In this, our Second Annual Poetry Contest our members have delivered a collection of not to be missed poems. Tune in over Zoom to hear and see the winners read their entries.
If you love what you hear as much as we think you will, you will be able to buy this unique collection poems, featuring all the 2021 entries for just $5.00
Winning poems will also be highlighted in the March issue of the Dispatch.
The Auburn Winter Storytelling Festival
The Auburn Winter Storytelling Festival has been bringing the art of telling in the oral tradition to the Northern California community for five years. On January 23, 2021, the event was presented as an online event on zoom.us.
A childhood development professor started the day with children stories at 11 am. The afternoon is given to Open Telling where anyone could sign-up to perform a five-minute story for the audience. In the evening from 7:00 to 9:00 PROFESSIONAL tellers had 20 minutes to deliver a fairy tale, tall tale, funny story or something inspirational and unforgettable. The 2021 tellers were:
Noa Baum – Multi-cultural traditional folktales including Jewish heritage
Eric Hurtt – Sacramento and Gold Country stories of the California Gold Rush
Cynthia Restivo – Storyteller who spent many years with the International Theatre
BZ Smith – Award winning teller of true life tales & stories from her indigenous roots
Linda Yemoto – Asian folktales and favorite nature stories for the whole family
Gold Country Writers is always pleased to help sponsor the Winter Storytelling Festival. Due to ongoing concerns about Covid-19 the 2021 event was held online. Many thanks to Foothill Story Tellers for organizing the event and to all the storytellers. This year was every bit as delightful and entertaining as the community has grown to expect.