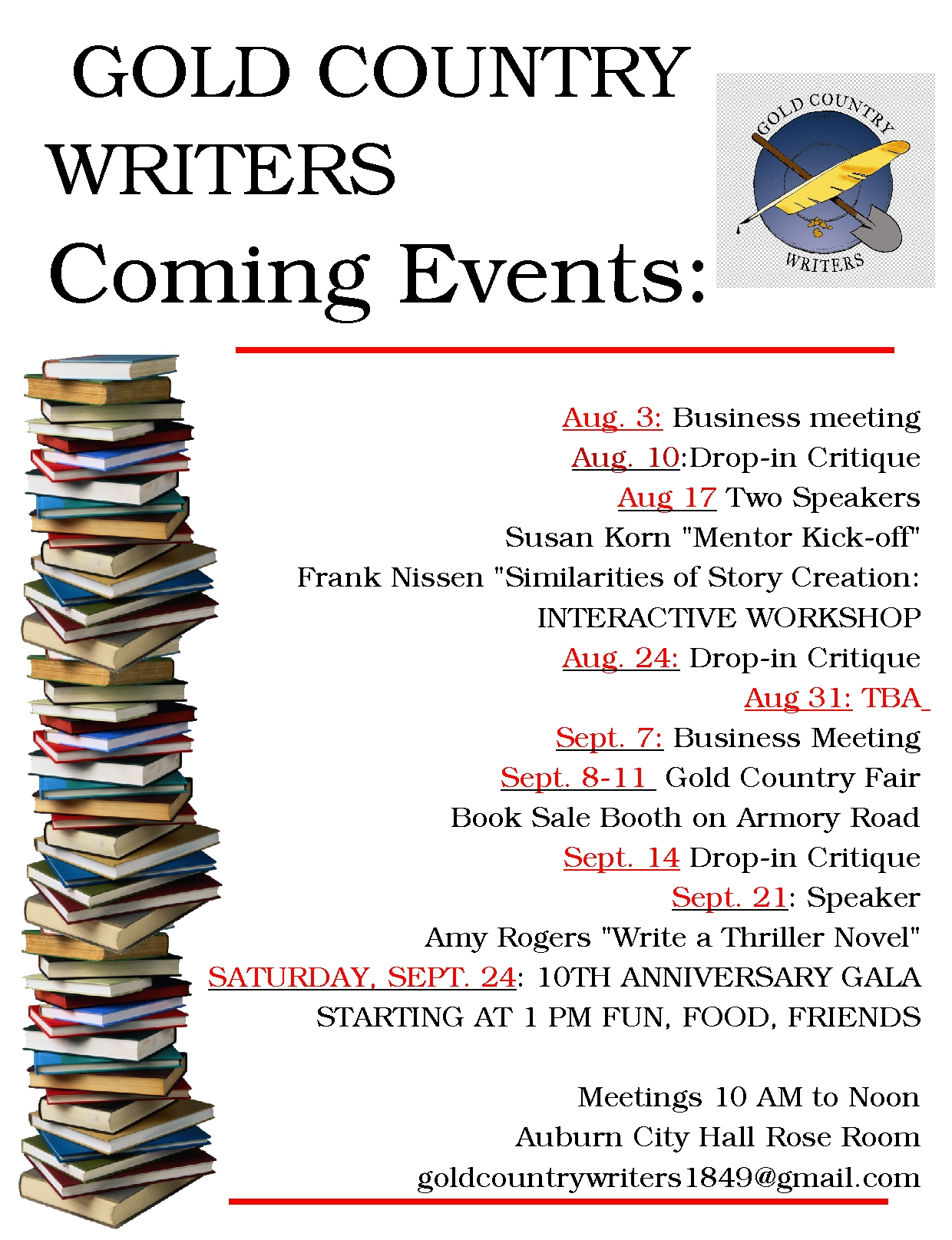 ---
August 17 will be our Speaker Meeting at the Rose Room,  Auburn City Hall.
Susan Korn will kickoff our Mentor Program, and Frank Nissen will lead a workshop on Similarities of Story Creation.
---
On Saturday, September 24, at 1:00 pm, Gold Country Writers will celebrate our 10-year Anniversary! Join us in the Rose Room!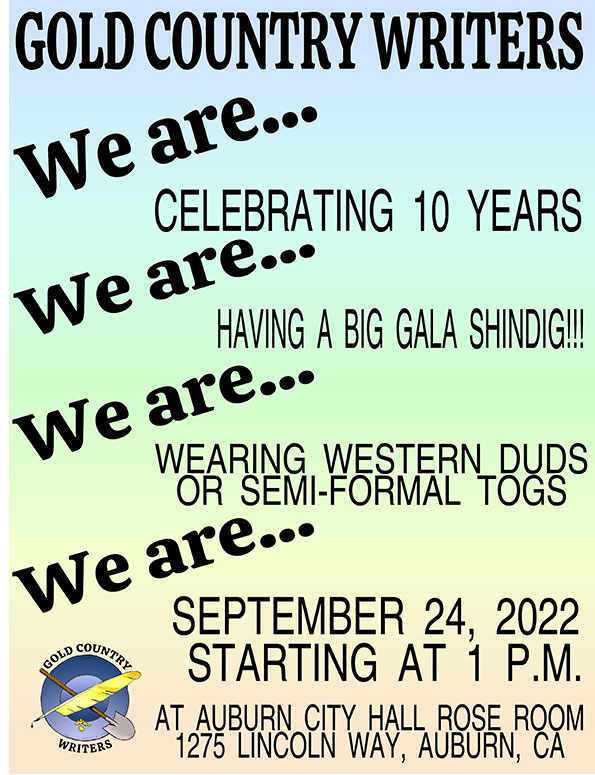 ---
Past Events
You can view Dierdre Wolownick's talk from July 20, 2022 on Auburn Community TV here: 
Gold Country Writers Dierdre Wolownick – YouTube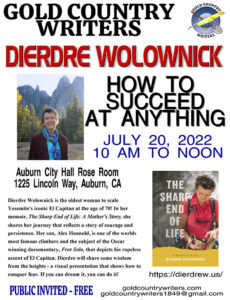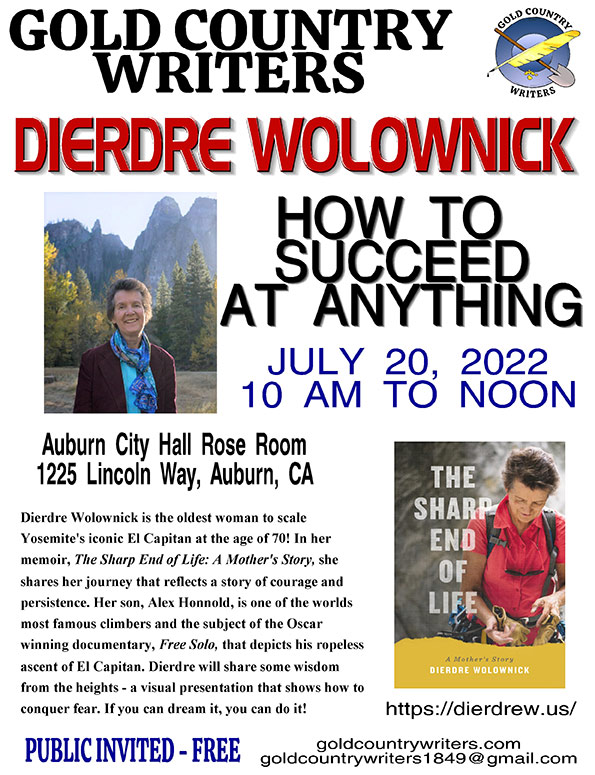 You can view Joan Griffin's talk from June 15, 2022 on Auburn Community TV here:   Gold Country Writers Joan Griffin – YouTube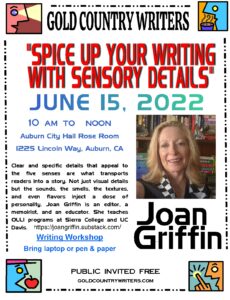 You can view James L'Etoile's talk from May 18, 2022 on Auburn Community TV here:   Gold Country Writers Jame L'Etoile – YouTube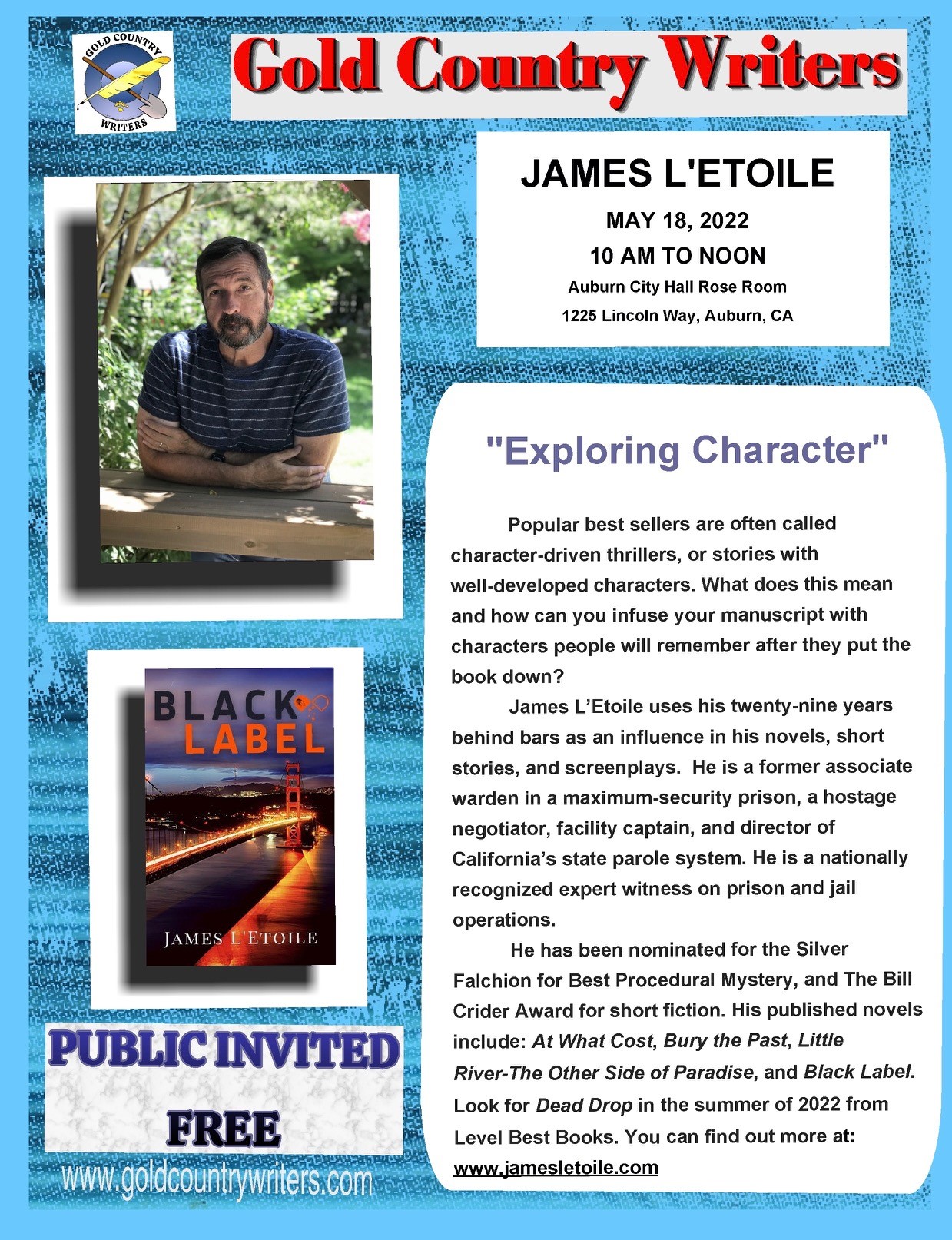 ---

---
You can view Mary Helen Fein's talk from March 16, 2022 on Auburn Community TV here:  GCW Mary Helen Fein – YouTube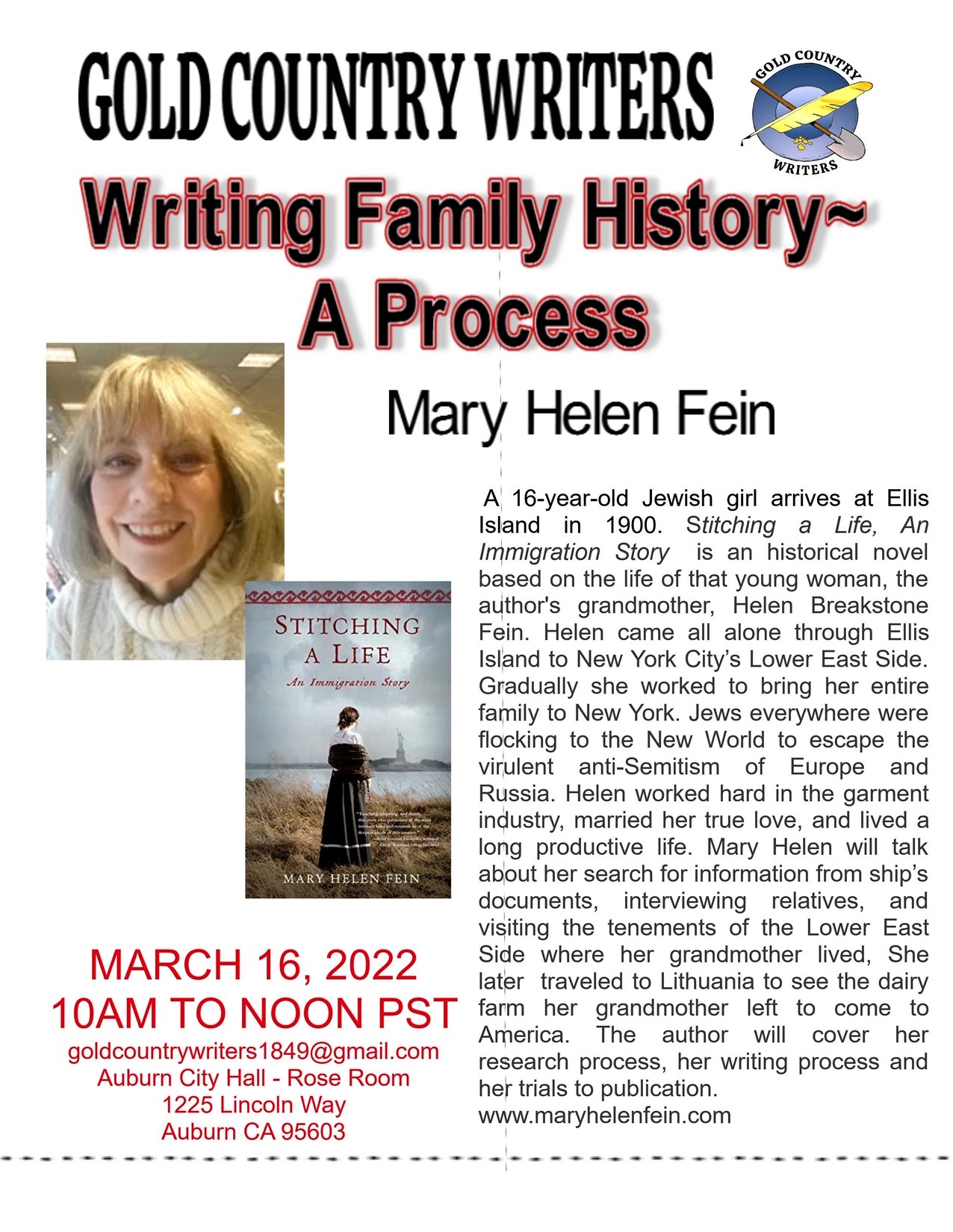 ---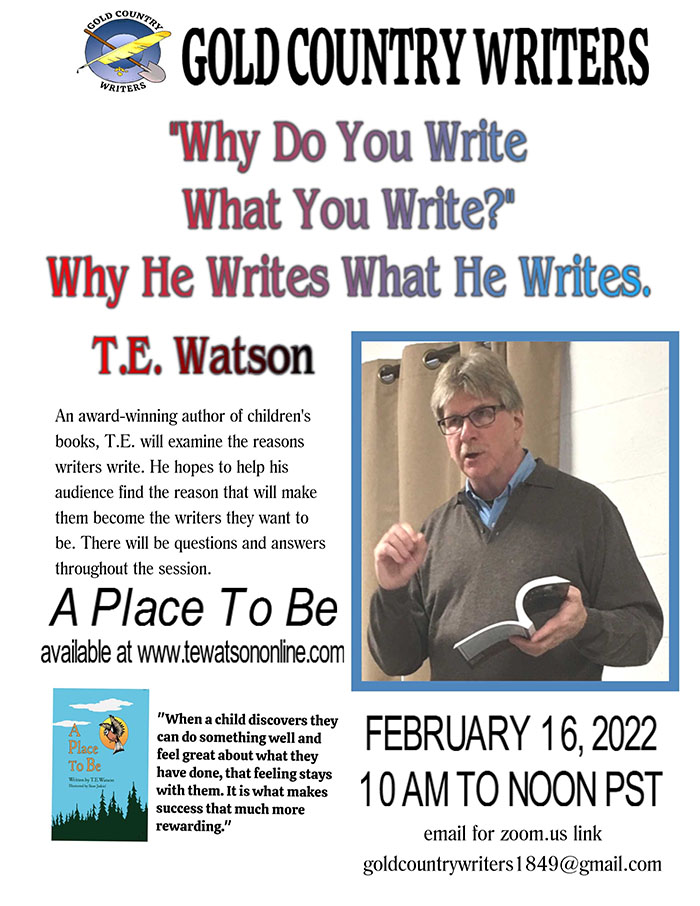 ---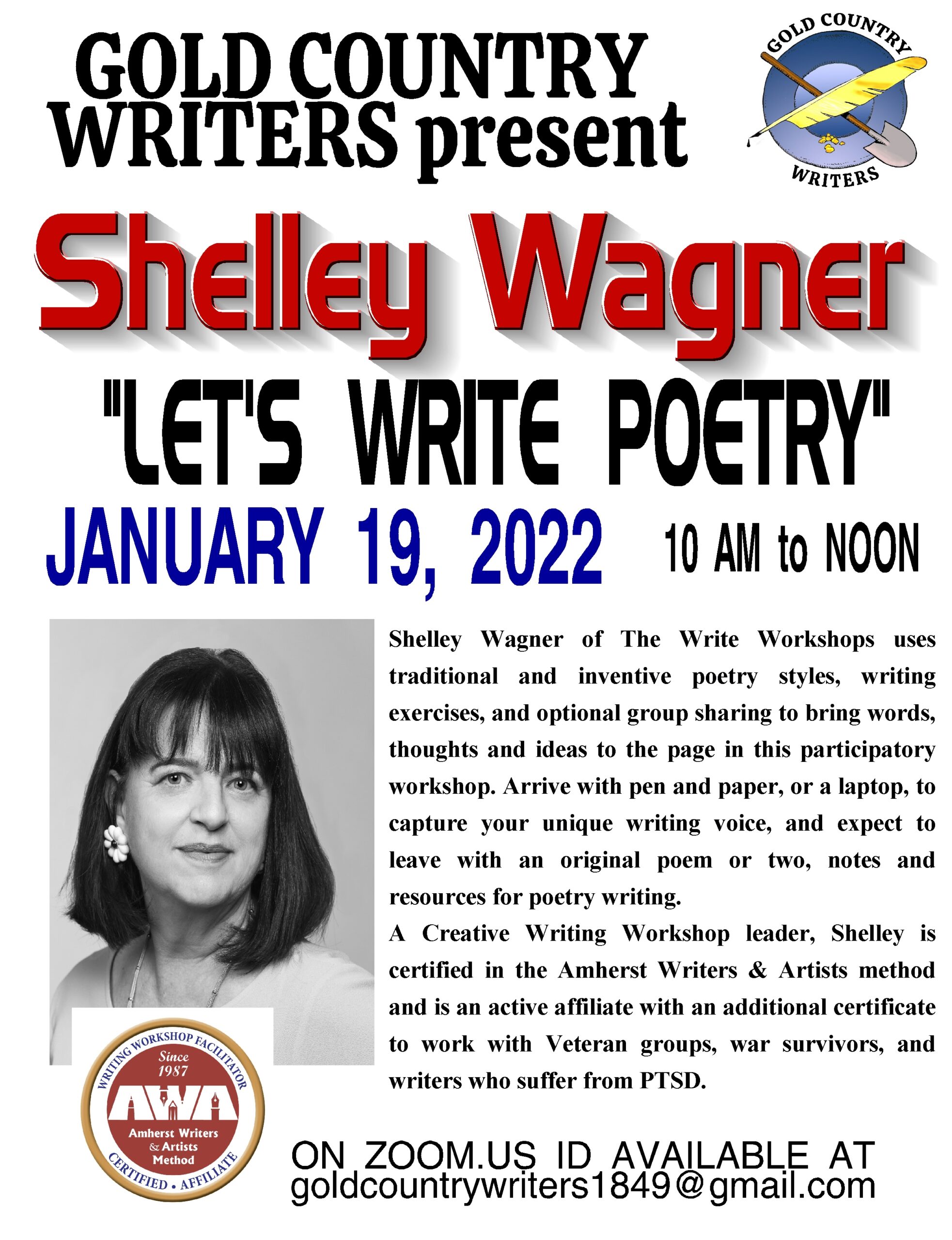 ---

---

---

---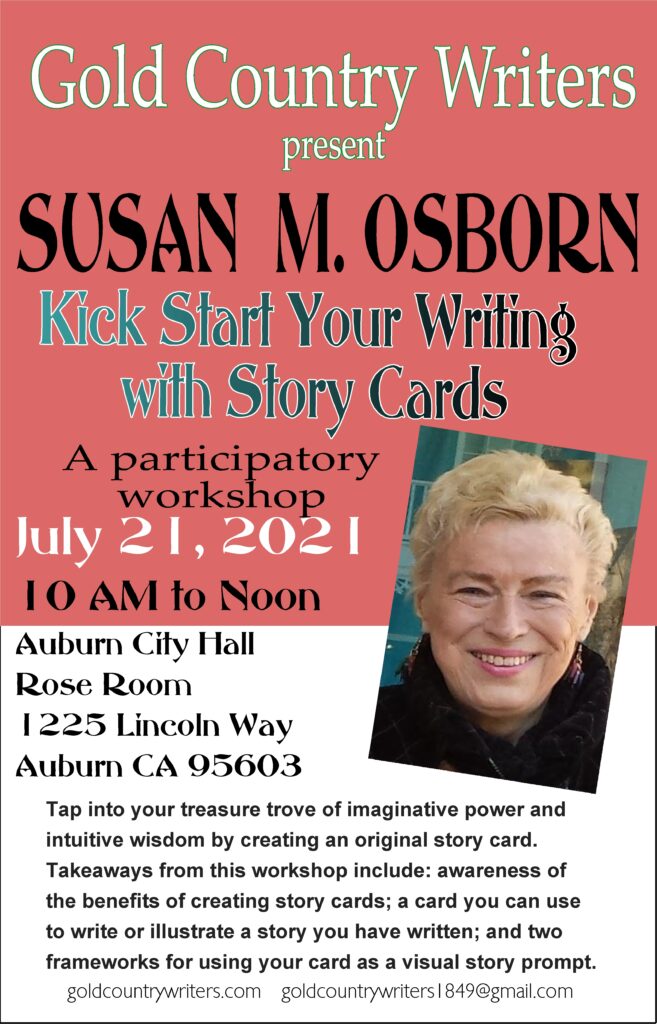 ---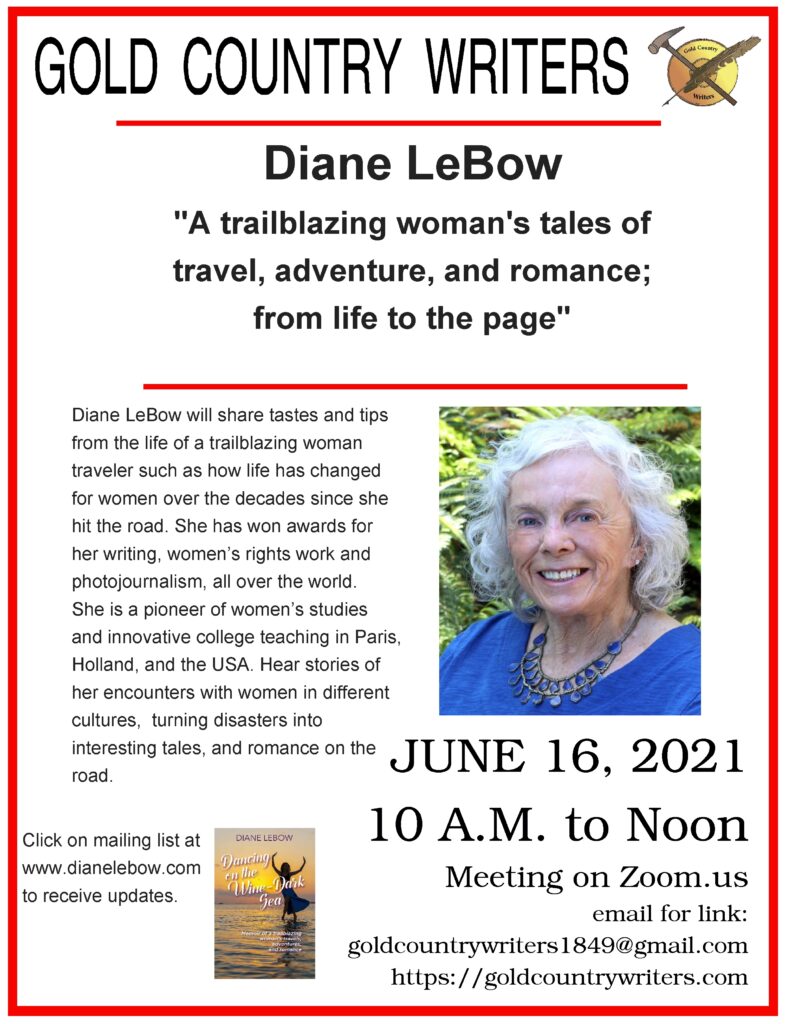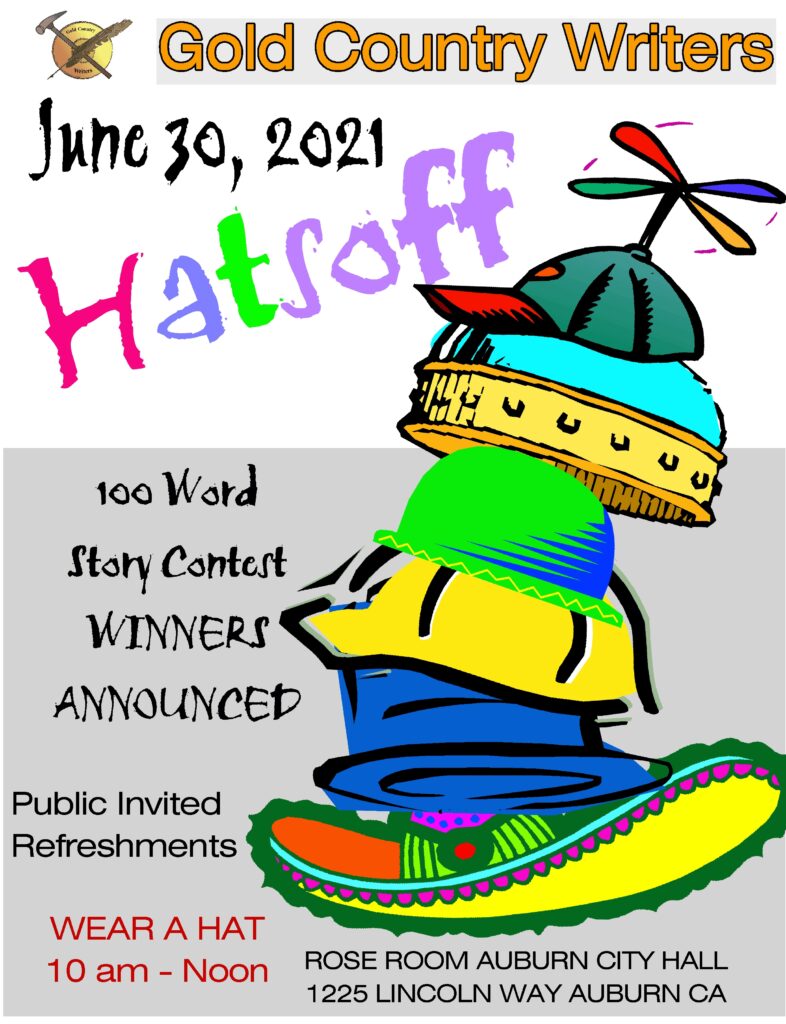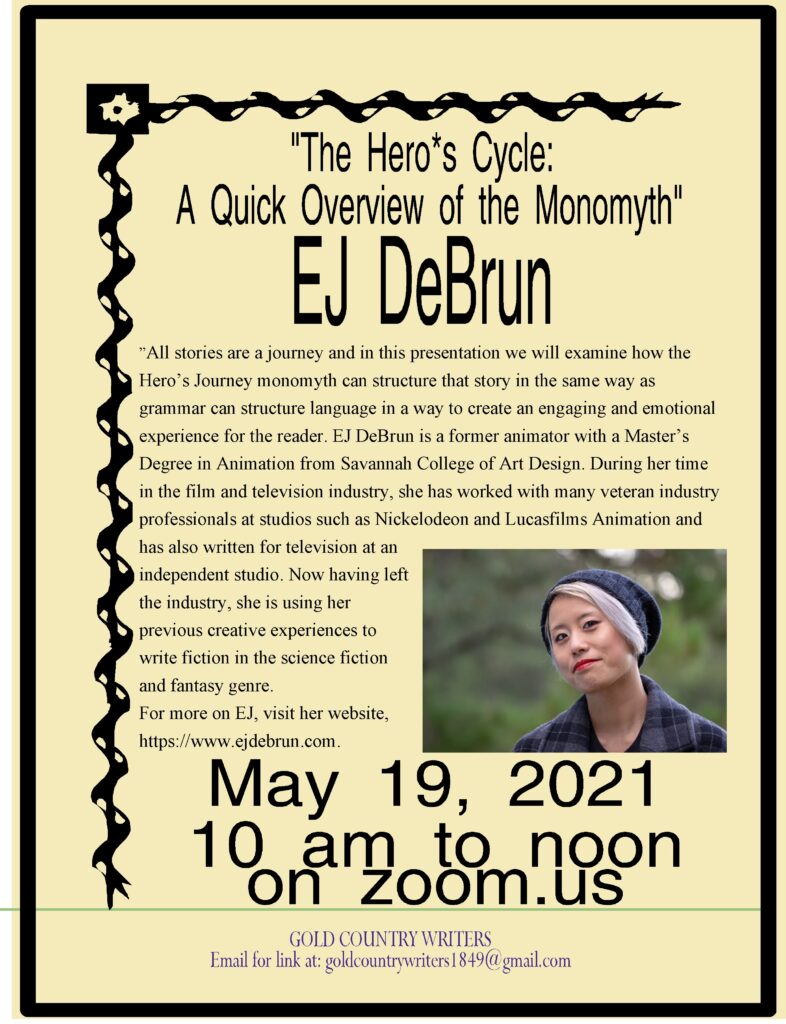 ---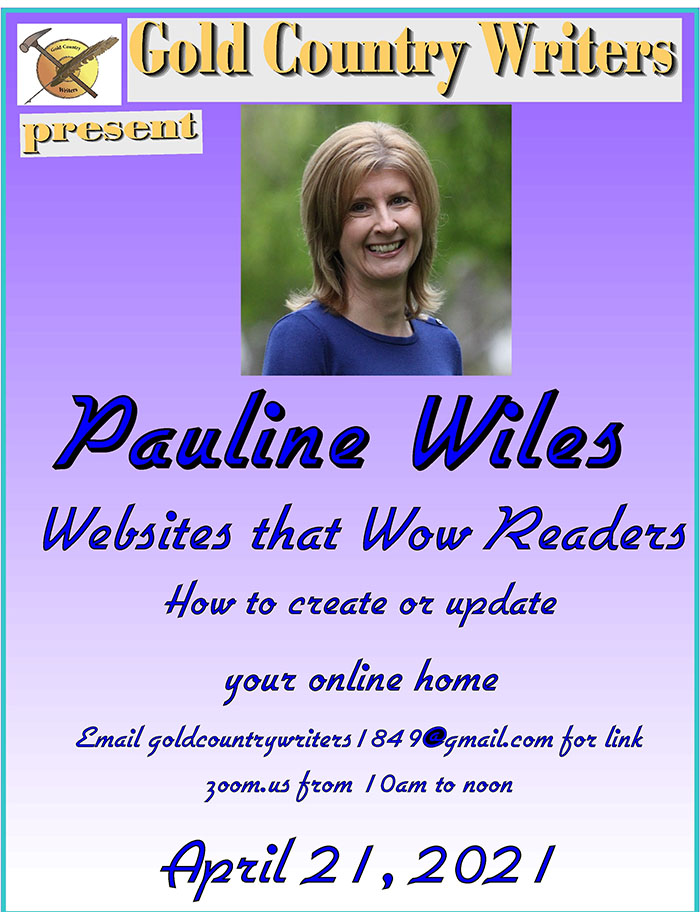 ---