This page presents videos created about Gold Country Writers and Events. These videos are sponsored by the GCW organization.
Gold Country Writers on Auburn Community TV
Gold Country Writers member Phil Jacques is the Studio Manager for Auburn Community Television (ACTV). Beginning in March, 2022, Phil has made videos of many of our 3rd Wednesday Speaker Meetings, 10:00 a.m. to noon, held in the Barnstormer Room at Auburn Airport.  Links for viewing our speaker meetings are given below.
For other videos from ACTV, visit their YouTube Channel here: https://m.youtube.com/user/actv20
________________________________________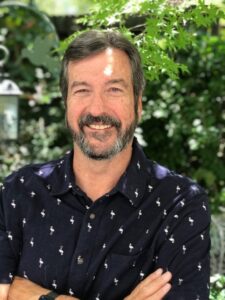 James L'Etoile  11/15/2023
View ACTV Video of James L'Etoile's Talk
James L'Etoile gave his "Building Author-Bookstore Relationships," presentation to Gold Country Writers on Wednesday, November 15, 2023. He uses his twenty-nine years behind bars as an influence in his award-winning novels, short stories, and screenplays. He is a former associate warden in a maximum-security prison, a hostage negotiator, and director of California's state parole system. His novels include Face of Greed, Devil Within, Dead Drop, Black Label, Bury the Past, At What Cost, and Little River. He's held book events across the country but considers Face In A Book Bookstore in El Dorado Hills Town Center his second home. His Novel, Black Labe, earned the Silver Falchion for Best Book by an Attending Author at Killer Nashville, and he was nominated for The Bill Crider Award for short fiction. Dead Drop garnered a Lefty and an Anthony Award nomination. https://jamesletoile.com/
---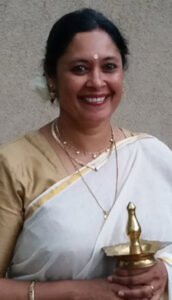 Meera Ekkanath Klein 10/18/2023
View ACTV Video of Meera Ekkanath Klein's Talk
Meera Ekkanath Klein gave her "Food and Fables in Fiction Writing" presentation to Gold Country Writers on Wednesday, October 18, 2023. An award-winning author, Meera deftly weaves her love of cooking and storytelling into irresistible tales with her books — My Mother's Kitchen: A Novel with Recipes, and Seeing Ceremony: A Novel with Recipes (Homebound Publications). Among the awards she received for both novels, two were from the 2021 Next Generation Indie Book Awards, for Seeing Ceremony — "Grand Prize Winner (3rd Place)" in Fiction, and "Winner" in the Second Novel category. A former newspaper reporter and columnist, Meera honed her writing skills in a busy newsroom. Her poetry, short stories, and essays have been published in numerous online magazines, including Zibby Mag, The Ethel (the AARP online magazine), and As/Us: Writers of the World. For details: https://www.meeraklein.com/
---

Short Story Contest 2023, Awards Celebration, October 7, 2023
View Video of Short Story Awards Celebration
Gold Country Writers and Auburn Community TV Videographer Philip Jacques has once again captured a wonderful GCW event on video! Thanks Philip!
The Gold Country Writers Short Story Contest Celebration took place on Saturday, October 7, 2023, in the Council Chambers at Auburn City Hall. Congratulations to the winners! — Philip Jacques (First Place for "Triple"), Sandra K. Sullivan (Second Place for "Boo'kie and Bunch"), and Joli Roberts (Third Place for "Where's Daddy"). 
The event featured Keynote Speaker Laurel Anne Hill presenting "A Short Story Is Not a Very Short Novel." Also presenting were Susan Korn (GCW President), Frank Nissen (Drop-in Critique Coordinator), Sarah Pressler (Director of Spin-off Critique Groups), Margie Yee Webb (Director of Speaker Programs), Susan M. Osborn (Activity Speaker), and Rebecca Inch-Partridge (Contest Chair). During the awards ceremony, finalists were announced with readings by the winners. A reception was held in the Rose Room.
The Gold Country Writers Short Story Celebration is supported in part by the Arts Council of Placer County, Auburn Arts Commission, Gold Mountain California News Media (formerly Gold Country Media), Poets & Writers, City of Auburn, Starbucks Coffee (in Auburn), and Face In A Book Bookstore & Gifts (in El Dorado Hills Town Center). We appreciate their support!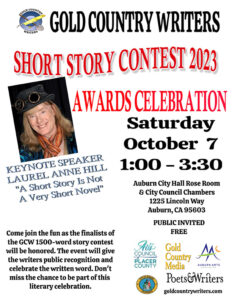 ---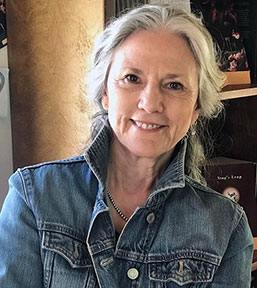 Sands Hall 9/20/2023
View ACTV Video of Sands Hall's Talk
Sands Hall gave her "Overlapping Strategies in the Writing of Fiction and Memoir" presentation to Gold Country Writers on Wednesday, September 20, 2023. Sands Hall—author, professor, theatre artist, singer-songwriter—is the author of a novel, Catching Heaven. She is also the author of a book on the craft of writing, Tools of the Writers Craft. Most recently, she has written the award-winning memoir, Reclaiming My Decade Lost in Scientology (Counterpoint Press). Blackstone Audio produced the audio book, read by the author. A popular teacher, Sands leads workshops and lectures at the Community of Writers, a series of summer writing workshops in Olympic Valley, California. Sands also teaches courses on Scene, Point of View, and more. For details: https://sandshall.com.
---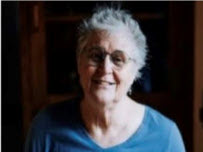 Lois Ann Abraham, 5/17/2023
View ACTV Video of Lois Ann Abraham's Talk
Lois Ann Abraham gave her "Feelings, Nothing More Than Feelings" workshop presentation to Gold Country Writers on Wednesday, May 17, 2023. Lois Ann grew up in New Mexico in a home rich with books. She spent her childhood reading and re-reading the great Victorian novels, the work of Jane Austen, and British mysteries. After a brief career as a singer-songwriter, she went on to teach literature, creative writing, and grammar at American River College. Lois Ann is the author of a collection of short stories entitled Circus Girl & Other Stories, and of two novels: Tina Goes to Heaven and Deborah's Gift. 
---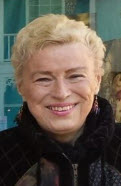 Susan M. Osborn, 4/19/2023
View ACTV Video of Susan M. Osborn's Talk
Susan M. Osborn gave her "Creating Flash Fiction" presentation to Gold Country Writers on Wednesday, April 19, 2023. Susan M. Osborn, Ph.D., M.S.W., is a creative nonfiction writer. Her Awful Bosses Coloring Book includes 26 cartoons and limericks, along with keys to dealing with stress and illnesses triggered by toxic workplaces. The System Made Me Do It! A Life Changing Approach to Office Politics uses stories to capture the essence of five kinds of organizations and shows how to change an organization's story. She is also the author of Assertive Training for Women. She is currently working on a book that describes six ways to look at the world.
---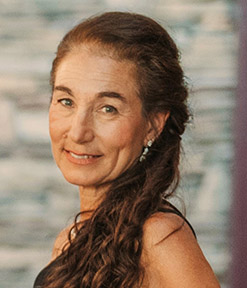 Barbara Young, 3/15/2023
View ACTV Video of Barbara Young's  Talk
Barbara Young gave her "Manifesting Your Book" presentation to Gold Country Writers on Wednesday, March 15, 2023. Barbara is the author of the award winning nonfiction book, "The Heart That Rocks Health Care: Nurses—Move from Stress to Success, Empowerment and Influence." Her 35 plus years as a health-conscious registered nurse, well-being consultant, glass artist, and traveler contributed to manifesting her book. She holds Board Certifications in Holistic Nursing and Vascular Access, and degrees in nursing, psychology, and metaphysics. Visit her website at: https://byoungbooks.com/.
---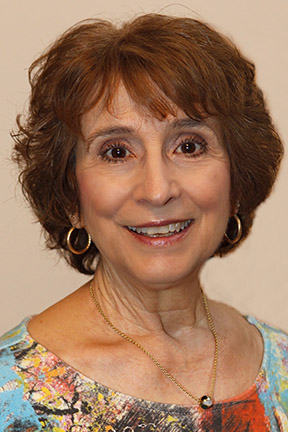 Georgette Unis, 1/18/2023
View ACTV Video of Georgette Unis' Talk
Georgette Unis gave her "Sounding the Metaphor" poetry workshop presentation to Gold Country Writers on Wednesday, January 18, 2023. Georgette is the author of two books of poetry published by Finishing Line Press — Watercolors in the Desk Drawer published in 2022, and Tremors published in 2018. Her poetry is also published in several literary journals, including Naugatuck River Review, San Pedro River Review, Southwestern American Literature, and Ginosko Literary Review. Additionally, Georgette has an MFA in mixed media painting and has exhibited her artwork in many solo and group exhibitions, where some galleries have presented broadsides of her poems. Visit her website at: http://georgetteunis.com/
---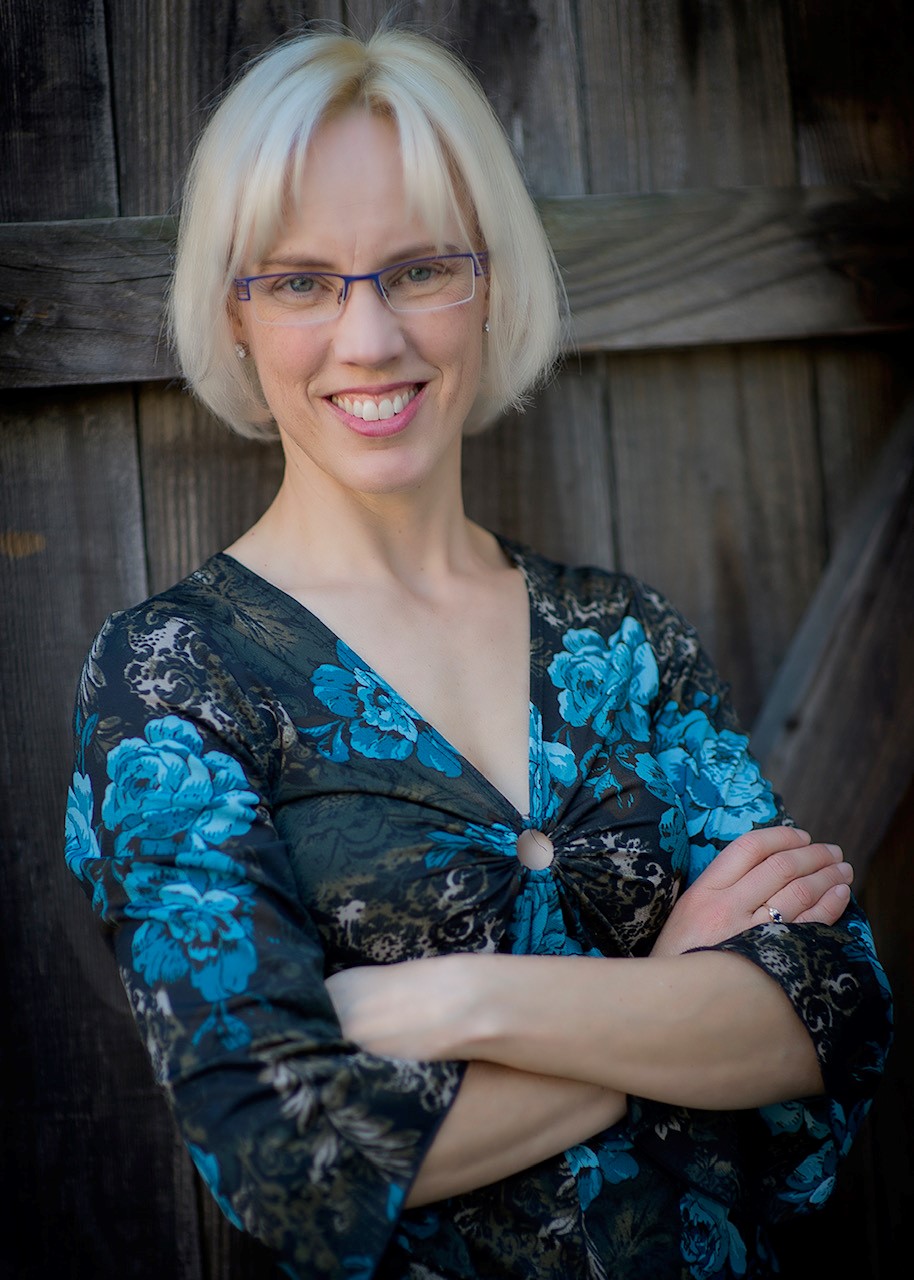 Amy Rogers  9/21/2022
View ACTV video of Amy Rogers' talk
Amy Rogers gave her "Write a Thriller Novel Using Craft Tips From the Pros" presentation to Gold Country Writers on Wednesday, September 21,2022. Amy Rogers, MD, PhD, is a Harvard-educated scientist, novelist, journalist and educator. She is author of three science-themed thriller novels—Petroplague, Reversion, and The Han Agent—using real science and medicine to create plausible, frightening scenarios in the style of Michael Crichton. Her nonfiction book, Science in the Neighborhood, is a compilation of local science journalism she wrote for INSIDE Magazine. She is a full member of International Thriller Writers and a long-time participant in the Sacramento writing community. https://www.amyrogers.com
---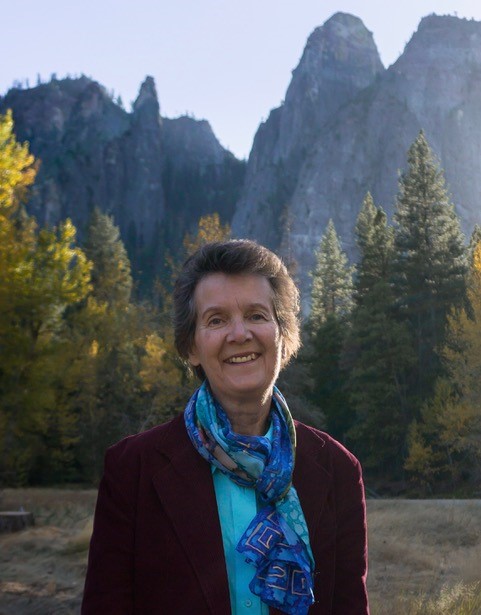 Dierdre Wolownick   7/20/2022
View ACTV video of Dierdre Wolownick's talk
Dierdre Wolownick gave her "How to Succeed at Anything" presentation to Gold Country Writers on Wednesday, July 20, 2022. Dierdre began rock climbing at age 59 and at 66, she became the oldest woman to climb Yosemite's El Capitan. She shares her intimate journey in her memoir, The Sharp End of Life: A Mother's Story. Last year, she celebrated her 70th birthday by going up El Capitan again—breaking her own record!—and this time camping on the summit. Her son, Alex Honnold, is featured in Free Solo, the Academy Award-winning documentary that depicts his ropeless ascent of El Capitan. Dierdre's remarkable life story is featured in an upcoming film, Climbing Into Life. See trailer:   https://vimeo.com/729298002 
---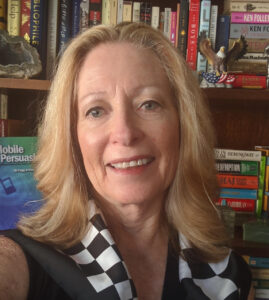 Joan Griffin   6/15/2022
View ACTV video of Joan Griffin's talk
Joan Griffin gave her "Spice Up Your Writing With Sensory Details" workshop presentation to Gold Country Writers on Wednesday, June 15, 2022. Joan is a memoirist, an editor, and an educator. She teaches women's history, literature, and writing classes through OLLI—the Osher Lifelong Learning Institute—at Sierra College and UC Davis. She has completed a manuscript for her adventure memoir, Force of Nature, that recounts the tale of her long-distance backpacking trek through California's Sierra Nevada on the iconic John Muir Trail. https://joangriffin.substack.com/
---

James L'Etoile    5/18/2022
(View ACTV video of James L'Etoile's talk)
James L'Etoile gave his presentation, "Exploring Character," to Gold Country Writers on Wednesday, May 18, 2022. James is the author of five novels: At What Cost, Bury the Past, Little River: The Other Side of Paradise, Black Label, and the latest to be published in July 2022, Dead Drop. He is a former associate warden in a maximum-security prison, a hostage negotiator, and director of California's state parole system. He is a nationally recognized expert witness on prison and jail operations, and has received a number of awards for his novels. You can view James' website at https://www.jamesletoile.com
---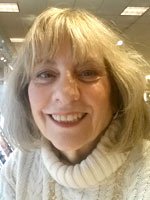 Mary Helen Fein      3/16/2022

(View ACTV video of Mary Helen Fein's talk)
Mary Helen Fein gave her presentation, "Writing Family History ~ A Process," to Gold Country Writers on Wednesday, March 16, 2022. Mary Helen is the author of Stitching a Life: An Immigration Story—an historical novel based on the life of her grandmother, Helen Breakstone Fein, who immigrated from Lithuania to New York City in 1900. In February 2022, Mary Helen was interviewed by New York City's Tenement Museum. Her Virtual Book Talk was recorded and available to watch via the museum's YouTube channel. Her first novel is Loss of Deliverance. You can view Mary Helen's website at:  https://www.maryhelenfein.com