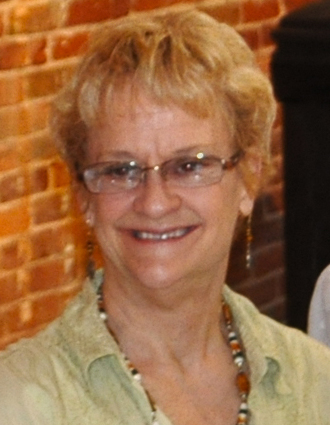 Rev. Dr. Betsy Schwarzentraub is a national consultant and writer in Stewardship and Generosity, and an award-winning stewardship educator and preacher. She is the author of Growing Generous Souls: Becoming Grace-Filled Stewards (2019); Stewardship: Nurturing Generous Living (2012); and Afire with God: Becoming Spirited Stewards (2001, 2007). Afire With God is still being used as a text in the Lay Leaders program of the United Methodist Church.
Betsy also has contributed to twelve other books. Eight of them are devotionals: The Upper Room Disciplines for 2013, 2002, 2000, 1997, 1995, 1993, and 1991, and the Servant Leader Journal For United Methodist Men (1999). Four more are about stewardship — The Abingdon Guide To Funding Ministry Volume 1 (1997), Volume 2 (1996), and Volume 3 (1995), and What Does God Require? Sermons on Stewardship (1994). In addition, she has more than 1,000 articles published by newspapers and various denominational and ecumenical publications across the United States and Canada.
Betsy's home website, Generous Stewards provides a list of workshops and endorsements, more about her ministries, and fifteen categories of stewardship-related blogs and articles available to all. The companion website for Betsy's new book is Growing Generous Souls. It offers a seven-week Small Group Study Guide, accompanying weeks of daily devotions, related sermon titles and texts, an index of people and ministries, and more. You will also find her on www.linkedin.com and www.goodreads.com.
Currently Betsy serves on the Resource Editorial Board of the Ecumenical Stewardship Center, which publishes Giving: Growing Joyful Stewards in Your Congregation magazine, for which she is also a frequent writer. It is a quarterly online publication for congregations produced by the Ecumenical Stewardship Center with twenty denominational partners and eight associate partner organizations in the U.S. and Canada. She has also served as the representative for the United Methodist Church on the ESC's Board of Directors.
After years pastoring congregations, Betsy worked for more than a decade as the Director of Stewardship for the California-Nevada United Methodist Foundation. Then she became the Director of Stewardship for her denomination. She also taught a "Stewardship and Culture" online course for the ESC throught www.transformingthechurch.org. In addition, she has written for other United Methodist Foundation websites across the country.
Previously, Betsy was the Religion Editor for The Davis Enterprise secular newspaper, and for the Delta Current, a district issue of The United Methodist Review. She served as Interim Editor and periodic guest editor for the California-Nevada Annual Conference issue of The United Methodist Review, and was editor of annual reports for the California-Nevada United Methodist Foundation.