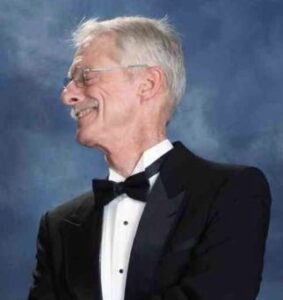 George writes wholesome books. He grew up in Southern California and now lives in Colfax, in an old stone house with his wife Ruth. He spent his life teaching elementary school and loved to teach kids to write. He plays the piano daily. Members of the Cast began in 1975, but was put aside for years. George's creativity didn't stop, and for almost 30 years he programmed, marketed, and supported grade book software for elementary teachers. Members of the Cast is George's first book, but there are more to come.
Reviews from Amazon:
– 'Members of the Cast' is a lovely story about the family you are born into and the family that grows around you.
– Will leave you with a renewed faith in humanity.
– The story is full of rich characters and nostalgia that make it a pleasant world to fall into.
– This was the first fiction book I have read all the way through since the birth of my son (6 years ago!!) that wasn't written for a tiny human. Thoroughly enjoyed it!
Website: http://graestonewriter.com
Twitter: https://twitter.com/graestonewriter
Instagram: https://www.instagram.com/graestonewriter/
Facebook: https://www.facebook.com/george.beckman.52
Book Link: tinyurl.com/4m64f2y2