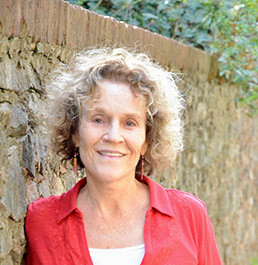 Nanci wrote her prize-winning novel, Tears and Trombones, after writing several editions of college textbooks and teaching. Her novel has been chosen many times by local book clubs, and Nanci has recently completed the pilot to convert the novel into an eight-part streaming series for TV. She has published short stories and poetry in the CWC Literary Review, The Fault Zone, the CWC Sacramento Anthology, Carry the Light Anthology, Your Daily Poem, Gold Country Writers Anthology, October Hill Magazine, and many other online magazines. She is currently working on a memoir and, as always, poetry.
Nanci is also an artist and photographer. Click this link to visit her website: Nanci Lee Woody – Author, Tears and Trombones.
Samples of her art and writing can be found on Goodreads and at www.bookcompanion.com.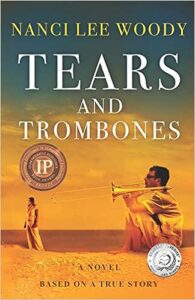 TEARS AND TROMBONES
Winner, Independent Publishers Medal – "Best Fiction – Western Pacific Region"
Winner, 5-Star Review and SILVER MEDAL from Readers' Favorites, Literary Fiction
Winner, Silver Medal from Readers' Favorites for YA – Coming-of-Age
Winner, Book Excellence Award, Category, Music
Winner, Top Shelf Magazine, first place award, category, Regional Fiction
4-Star Reviews: Online Book Club
https://forums.onlinebookclub.org/shelves/book.php?id=222162#book_hashtags
Publisher:
Sand Hill Review Press
To Listen to the novel's music:
https://www.bookcompanion.com/tears_and_trombones_character_list2.html
http://www.bookcompanion.com