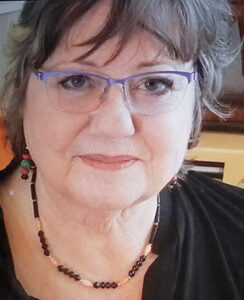 Sarah Pressler: think of her as the woman who was raised in Wisconsin but came of age in East Africa and grew up in California.
Sarah received her bachelor's degree in music from CSUH. She followed a path which grew her repertoire to include classical, jazz, gospel and rock. Over the next two decades she performed and recorded primarily in the Bay Area. When she became a mother, she pursued a more practical path, obtained a California teaching credential and taught music to adults through the community education programs.
Through all the phases of her life, a constant thread has been the expression of language with children of all ages. It was her students' interest in her tales of Africa, from the youngest to the oldest, that inspired Sarah to tell the stories of growing up in Kenya. Jambo Mama was born. Another, The Little Askari, was published just after.
Sarah now enjoys life as an author after retiring from thirty years of community, elementary, and music education. She is a proud member of Gold Country Writers of Auburn, California, and an even prouder grandmother of two gems, Ariana and Dax. Having an eventful life has given her so much to reflect on that Sarah is writing an additional memoir about growing up in Wisconsin at a time of great social change, the 1960's.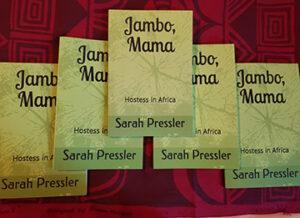 Contact Sarah: sarahpressler2@gmail.com