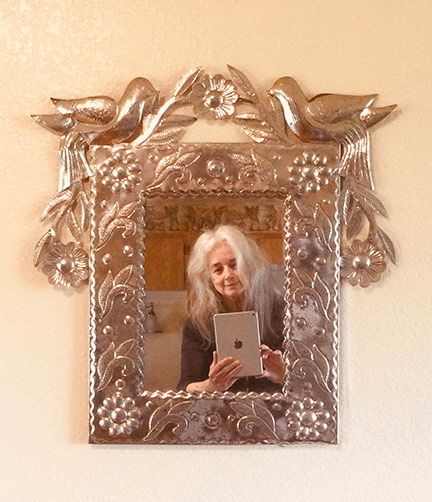 Shelley Buck is the author of the travel memoirs India Bound: The making of a Woman Journalist (2019), East: A Woman on the Road to Kathmandu (2013), and Floating Point: Endlessly Rocking off Silicon Valley (2010).
Born in Amherst, Massachusetts, Shelley attended first grade at the site where Emily Dickinson once studied. She began writing poetry in grade school but switched to journalism and memoir-writing as an adult, after receiving degrees from Goucher College and the University of Chicago.
Shelley Buck was a founding editor of the San Francisco-based pioneering feminist news syndicate, Her Say News Service, now archived at Harvard. She lives on a farm outside Portland, where she is at work on a book about the Gold Country.