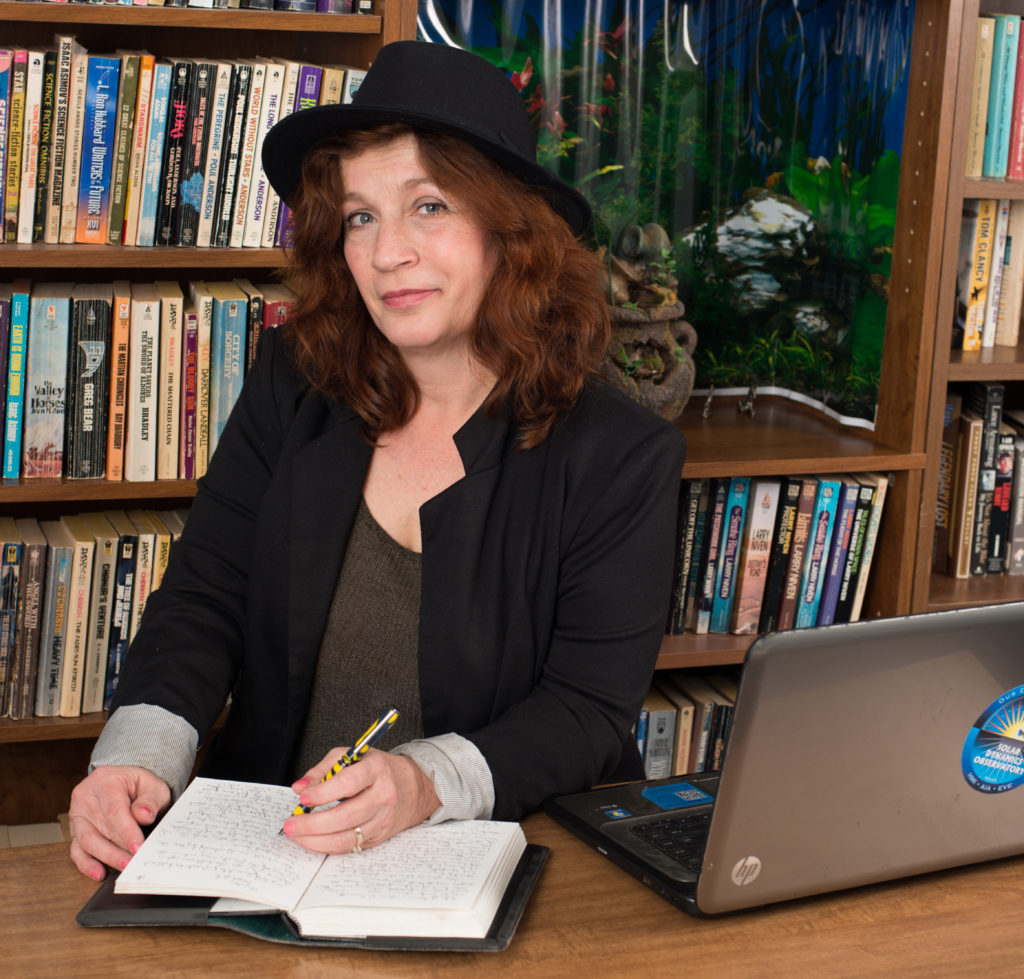 Rebecca Inch-Partridge started telling stories when she was just five years old. She's been telling them ever since. By third grade, she wrote her first novel where Saver Rebecca rescues James T. Kirk and Enterprise from the evil Sun aliens. Now her stories involve an imaginary star cluster, known as the Paraxous, where a group of genetically engineered hybrids fight against the genocide of their race. Several Paraxous Cluster short stories have appeared in various science fiction publications. Her story, "Babies and Bugs" was recently published in Nova Science Fiction Magazine. She is currently shopping her first Paraxous Cluster book around to agents and editors.
Meanwhile, she works as a freelance editor and a professional storyteller. She also serves as a slush pile reader for Amazing Stories, the world's oldest science fiction magazine. She leads Gold Country Writers Speculative Fiction Critique group and co-hosts Open Mic for the Spoken Word. She's been a finalist in the Writers of the Future Contest three times. She invites you to visit her website, www.ripartridge.com and listen to some of her audio stories for free. You can also follow along with her exploits on Facebook and twitter @RIPartridge.
Rebecca is also the Evening – Mixed Genre group leader .