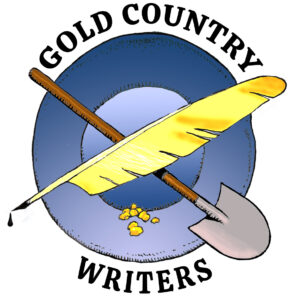 Fiction Writer's Brainstormer — James V. Smith, Jr.
(Strategies, tools, exercises, graphs, checklists, and solutions "for creating full-force fiction." Very analytical, in depth. FN)
20 Master Plots — Ronald B. Tobias
(Master plots, from "Quest" to "Wretched Excess," and how to build them. FN)
The Complete Guide to Writing Fantasy, Vol. 1 — edited by Darin Park and Tom Dullemond
(A must-have for fantasy writers, a compendium of advice and resource material, centered around medieval technology/times. Lots of tools for world-building. FN)
How to Write Dazzling Dialogue — James Scott Campbell
(Good, clear, nuts and bolts approach. Clear examples. FN)
The Random House Thesaurus of Slang — Esther Lewin& Albert E. Lewin
(Words, both common and obscure, have sometimes dozens of slang alternatives. Good cross referencing. FN)
Flip Dictionary — Barbara Ann Kipfer, Phd.
("For when you know what you want to say, but can't think of the word." FN)
A Swim in the Pond in the Rain – George Saunders
(A literary master class on what makes great stories work. BB)


Story — Robert McKee
(The definitive screenwriting text. BB)


The Artful Edit – On the Practice of Editing Yourself  – Susan Bell


The Art of X-Ray Reading – Roy Peter Clark

Children's Writer's Word Book – Alijandra Mogilner
Character
Writer's Guide to Character Traits — Linda N. Edelstein, Phd., second edition
(Profiles of human personality types and associated behaviors. Covers adults and kids; love, marriage, and disorders. Helps flesh out characters' personalities. FN)
A Writer's Guide to Characterization — Victoria Lynn Schmidt
(Archetypes, heroic journeys, and other elements of dynamic character development. Uses familiar film and story examples, animal metaphors. FN)
45 Master Characters — Victoria Lynn Schmidt
(Mythic models for creating original characters. Presents both good and bad sides of each type. FN)
The Positive Trait Thesaurus, a Writer's Guide to Character Attributes – Angela Ackerman and Becca Puglisi
(Building characters by choosing the right attributes. Gives popular culture examples. FN)
The Negative Trait Thesaurus, a Writer's Guide to Character Flaws – Angela Ackerman and Becca Puglisi
(Covers the dark side of human behavior from the merely timid to the truly evil. FN)
The Emotion Thesaurus, a Writer's Guide to Character Expression — Angela Ackerman and Becca Puglisi
(Covers a multitude of emotions from acceptance to worthlessness, and explains how to show them and modulate them. FN)
Characters and Viewpoint – Orson Scott Card
(The famous science fiction author on tools to invent and develop characters and how to handle their viewpoints. BB)