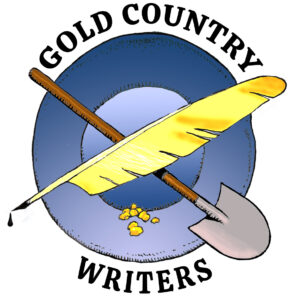 SFFW
Science Fiction and Fantasy Writers
https://www.sfwa.org/

SFFW is an organization for published authors and industry professionals in the fields of science fiction, fantasy, and related genres.

SCBWI
Society For Children's Book Writers And Illustrators
https://www.scbwi.org/

SCBWI, a nonprofit 501(c)3 organization, is the only professional organization specifically for individuals who write and illustrate for children and young adults. Our mission is to support the creation and availability of quality children's books in every region of the world.

Romance Writers Of America
https://www.rwa.org/
Romance Writers of America® (RWA) is a nonprofit trade association whose mission is to advance the professional and common business interests of career-focused romance writers through networking and advocacy and by increasing public awareness of the romance genre.

Sisters In Crime
https://www.sistersincrime.org/
Sisters in Crime was founded in 1986 to promote the ongoing advancement, recognition, and professional development of women crime writers.

California Writers Club
https://calwriters.org/
California Writers Club, founded in 1909, is one of the nation's oldest professional clubs for writers. They are a 501(c)3 nonprofit educational corporation with 22 branches and 1,700+ members. The organization is dedicated to educating writers of all levels and disciplines in the craft of writing and marketing their work.

Horror Writing Association
https://horror.org/
HWA was formed in the late 1980's with the help of many of the field's greats, including Dean Koontz, Robert McCammon, and Joe Lansdale. Today it is the oldest and most respected professional organization for the genre. HWA's mission is to encourage public interest in and foster an appreciation of Horror and Dark Fantasy literature.

Historical Novel Society
https://historicalnovelsociety.org/
The HNS was founded in the UK in 1997. First conceived as a campaigning society due to historical fiction being in the doldrums then, it has now grown into an international organization. Membership is easy and open to those who enjoy historical fiction of any kind.

Mystery Writers Of America
https://mysterywriters.org/
Mystery Writers of America is the leading association for professional crime writers in the United States. Members of MWA include most major writers of crime fiction and non-fiction, as well as screenwriters, dramatists, editors, publishers, and other professionals in the field. You do NOT have to be published to join.

National Association Of Memoir Writers
https://namw.org/
NAMW's goal is to empower memoir writers with purpose and energy to develop their stories into a publishable memoir, whether in essay form, a book, a family legacy, or a blog.

American Christian Fiction Writers
https://acfw.com/
ACFW's mission is to help you tell your stories by inspiring you to partner with God in the creative process, learn the craft, and find your audience.

Western Writers Of America
https://westernwriters.org/
Western Writers of America, Inc. was founded in 1953 to promote the literature of the American Wet and bestow Spur Awards for distinguished writing in the Western field.The founders were largely authors who wrote traditional Western fiction, but the organization has expanded to include historians, nonfiction authors, young adult and romance writers, and writers interested in regional history.

National Association of Nonfiction Authors
https://nonfictionauthorsassociation.com
The National Association of Nonfiction Authors is a supportive community of writers to connect, exchange ideas, and learn how to write, publish, promote, and profit with nonfiction books.     
Northern California Writers' Organizations
California Writers Club, Northern California (http://cwcnorcalwriters.org/). CWC is a statewide writers' organization with 14 chapters in Northern California.
Berkeley
Meets third Sunday of month, 2 pm, at Preservation Park in Oakland.
Central Coast
Meets third Tuesday of month, at Point Pinos Grill in Pacific Grove — dinner 5:30 pm, meeting 6:30 pm.
Fremont Area Writers
Meets fourth Saturday of month, 2 pm, at 42 Silicon Valley in Fremont
Marin
Meets fourth Sunday of month, 2 pm, at Book Passage in Corte Madera.
Mount Diablo
Meets second Saturday of month, noon, at Zio Fraedo's Restaurant in Pleasant Hill.
Napa Valley Writers
Meets second Wednesday of month, 7 pm, at Napa Valley Unitarian Universalist Church Sanctuary in Napa.
North State Writers
Meets third Monday of month, 6 pm at Veterans Memorial Hall in Chico.
Redwood Writers
Meets second Sunday of month, 2 pm, at Flamingo Conference Resort & Spa Courtyard Room in Santa Rosa.
Sacramento
Meets third Saturday of month, 11 am, at Cattleman's Restaurant in Rancho Cordova.
San Francisco Peninsula
Meets third Saturday of month, 10 am, at Sequoia Yacht Club in Redwood City.
San Joaquin Valley Writers
Meets at University of the Pacific in Stockton.
South Bay Writers
Meets second Monday of month, 6 pm, at Harry's Hofbrau in San Jose.
Tri-Valley
Meets third Saturday of month, 2 pm, at Four Points by Sheraton in Pleasanton.
Writers of the Mendocino Coast
Meets on third Thursday of month, 6 pm, at Mendocino Hotel.
Elk Grove Writers Guild (www://egwg.org)
EGWG is an organization dedicated to enhancing, educating, supporting, and providing networking for writers and authors. It sponsors a yearly conference and a short story contest with a $200 prize. Contact: Loy Holder president
Just My Type (http://madelynhelling.evanced.info/signup/Calendar). Grass Valley Public Library
Northern California Science Writers Association (www.ncswa.org).
A diverse group that includes newspaper reporters, science reporters, popular trade and science magazines, writers, editors, radio and television broadcasters, public information officers, and writers from marketing, copywriters, and technical writers. Members hold a quarterly dinner meeting, and offer monthly special events (Examples: Guided tour of the Hayward Fault, behind the scenes at Monterey Bay Aquarium). They publish a monthly newsletter and job listings. Contact: Robert Sanders, president r/sanders@berkeley.edu
Sacramento Suburban Writers Club
Established in 1955, this is a non-profit organization dedicated to serving writers in the Sacramento region. The club meets monthly in Fair Oaks. All writers are encouraged to join. 
Sierra Muse Reno Group, more information needed.
Tech Hub, Nevada City (lorilifecoach@sbcglobal.net))
First Thursday online discussion group and guest speaker
GENRE ORGANIZATIONS
Academy of American Poets
Historical Novel Society
Mystery Writers of America
National Association of Nonfiction Authors (https://nonfictionauthorsassociation.com). The Nonfiction Authors Association is a supportive community for writers to connect, exchange ideas, and learn how to write, publish, promote, and profit from nonfiction books. It hosts the annual Nonfiction Writers Conference online May 4-5, the Nonfiction Book Awards and online courses.
Sisters in Crime
Romance Writers of America
The Society of Children's Book Writers and Illustrators, a national organization, focuses on individuals who write, illustrate and translate for children and young adults. It has two chapters in Northern California: San Francisco South (https://sfsouth.scbwi.org/) and San Francisco North (https://sfnortheastbay.scbwi.org/). The group sponsors regular meetings, digital workshops and annual conferences, and publishes anthologies of members' writings.
Science Fiction and Fantasy Writers of America
Teen Writers Club