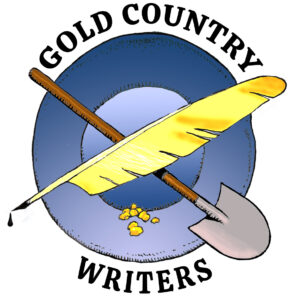 Malice Domestic: More Than Malice 
Online only, festival-style crime convention.
Romance Writers of America
Combined event, online options and in-person options.
Nashville, TN
Writer's Digest
Currently book as an in-person event.
New York, NY
Bouchercon: Blood on the Bayou 
Currently booked as an in-person event.
---
Northern California Writers' Conferences
Berkeley Poetry Festival (https://www.berkeleypoetryfestival.com/). This three-day conference is usually held over a weekend.
Gold Rush Writers Conference (https://goldrushwriters.com/). The annual conference will be held April 29th, 30th, and May 1st in 2022, at the historic Leger Hotel in picturesque Mokelumne Hill where writing professionals will participate in a series of panels, specialty talks, workshops, and celebrity lectures. Tommy Orange and Nzondi are featured speakers.
Las Positas Literary Arts Festival (http://www.laspositascollege.edu/literary-festival/). This literary arts festival will be held at Las Positas College in Livermore on Saturday May 7, 2022, from 9:30 a.m. until 8:30 p.m. Keynote speaker is Tamim Ansary, author of The Invention of Yesterday. Other speakers include Brian Turner, Reyna Grande, Paul Guay and Shawn Taylor.
Mendocino Coast Writers Conference (mcwc.org). The three-day conference at Mendocino Middle School will be held on August 4-6, 2022. Mornings will include workshops in a wide range of genres. Afternoons are packed with craft seminars, panels, one-on-one consultations, and open mics.
Nonfiction Writers Conference (https://nonfictionwritersconference.com/). Sponsored by the National Association of Nonfiction Authors, this three-day online conference will be held this year on May 4-6. It includes speakers on marketing, social media promotions, as well as a live pitch-the-agents session.
North Coast Redwoods Writers Conference (http://www.redwoodwriters.org/). This two-day event will be held at College of the Redwoods in Crescent City, California on October 8-9 in 2022. It will offer panel discussions, workshops and readings.
San Francisco Writers Conference: San Francisco (https://www.sfwriters.org/)  This four-day event will be held at the Hyatt Regency on July 21-24, 2022, postponed from its normal mid-February date because of COVID. There will be more than 100 presenters, including 20 literary agents, in more than 80 sessions, lectures and classes. A Poetry Summit and a Writing for Hollywood Summit will be held, as well as free one-on-one consults with an editor and book coach.
Sierra Poetry Festival (https://www.sierrapoetryfestival.org/)  The sixth annual Mainstage Sierra Poetry Festival will be held on April 30, 2022, at Miners Foundry Cultural Center in Nevada City. Sponsored by the Nevada County Arts Council, the day-long event will be preceded by a month-long Pop-Up Poetry Festival taking place in venues across Nevada County.
Sierra Writers Conference: Sierra College (https://sierrawritersconference.wordpress.com/) This is generally a three-day conference.. Science-fiction themed, it features presentations from various well-known writers. Recently held online due to COVID, it has included online critique groups for memoir, poetry and fiction.
Society of Children's Book Writers and Illustrators (https://www.scbwi.org/) This organizatithese two conerences: Spring Spirit (https://canorthcentral.scbwi.org/events/spring-spirit). A full-day of learning, inspiration, networking, and fun held online this year. Editors, agents and art directors present panels and critiques to help children's writers take their work to the next level.  Winter Conference (https://www.scbwi.org/events/winter-conference-2022/). This weekend-long conference features a rare presentation from well-known writers,, breakout sessions led by acquiring editors and agents, and industry panels from the perspective of agents, editors and art directors.
Community of Writers Conference (www.communityofwriters.org). Every summer since 1969 the Community of Writers Workshops has brought together poets and prose writers for separate weeks of workshops, individual conferences, lectures, panels, readings and discussions of the craft and the business of writing. At these workshops, you will work with some of the best writers of our times on fiction, poetry and memoir/narrative non-fiction. In 2022, poetry workshops will be held June 18-25 and fiction/non-fiction workshops will be held July 18-25. Writers must apply to attend.