Regular Monthly Meetings on Wednesdays
1st Wednesday of every month
Business Meeting
2nd Wednesday of every month
Drop-in Critique
3rd Wednesday of every month
Guest Speakers & Workshops
4th Wednesday of every month
Drop-in Critique
5th Wednesday of every month
Social Event 
All of the above meetings will be held via Zoom, until we can once again safely meet in-person.
For the zoom link, please email goldCountryWriters1849@gmail.com
Once we resume in-person meetings they will be held atThe Rose Room, Auburn City Hall
1225 Lincoln Way
Auburn, CA
Click this map for Google Maps Directions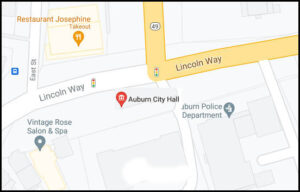 If you are not vaccinated against COVID-19, please bring your masks and observe social distancing for your safety and the safety of others.
Thank You!